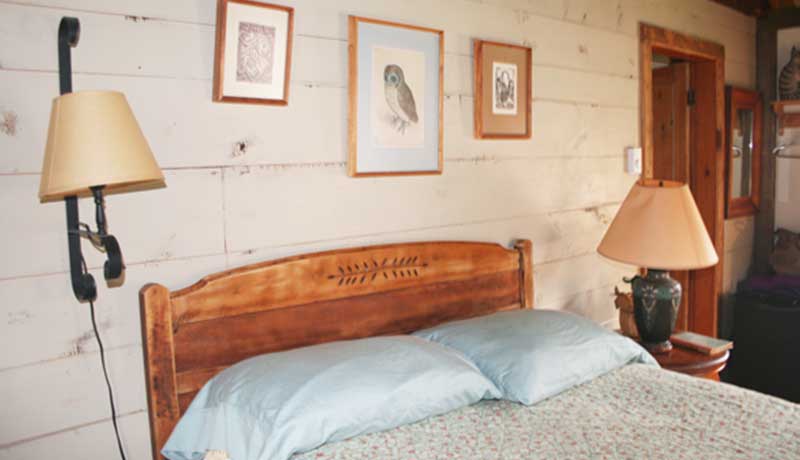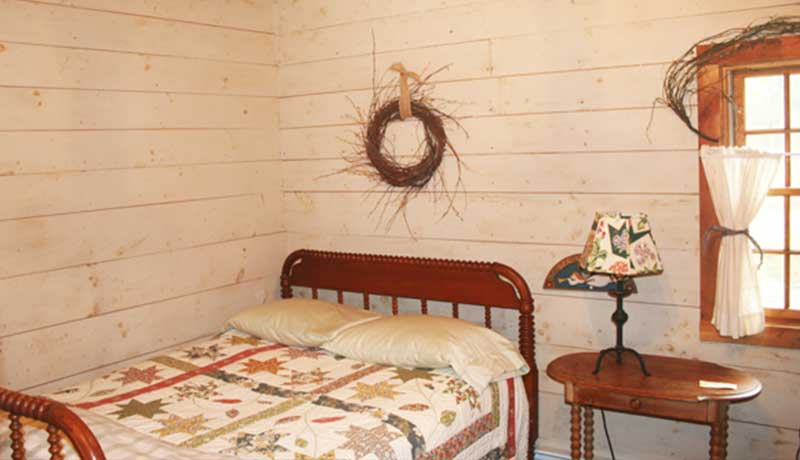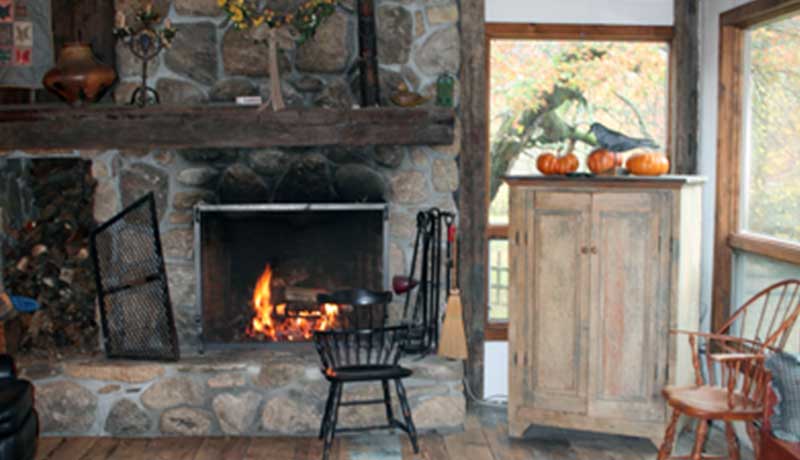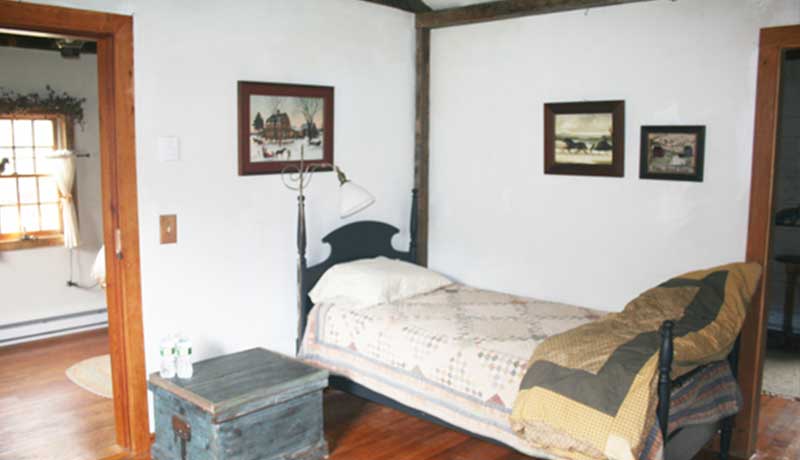 Rooms at our Inn
Our rooms at Grace Note Farm are furnished with antiques, hand-made quilts, and tons of New England charm.
There's a private suite that's just right for families, and several individual rooms throughout the Inn.
The suite includes one bedroom with a Queen sized bed, a "parlor" in the middle with a single bed, and a third bedroom with one Double bed and a smaller child-sized bed.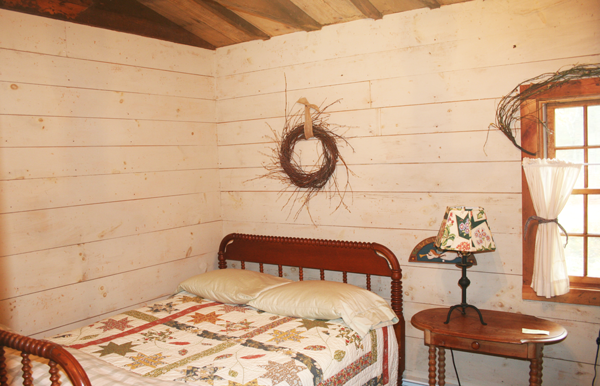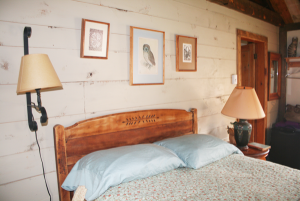 The Great Room
Our Great Room features an open kitchen with a floor-to-ceiling hearth that cozies up any winter afternoon.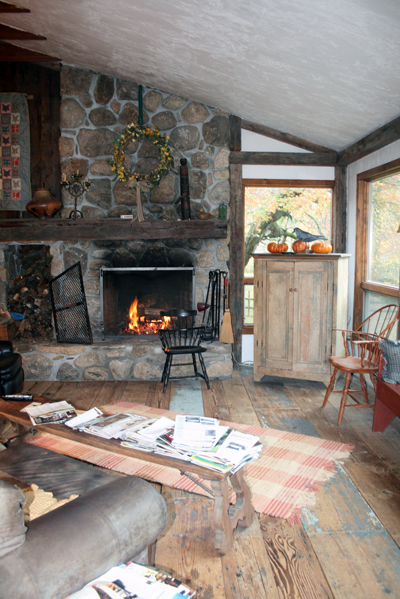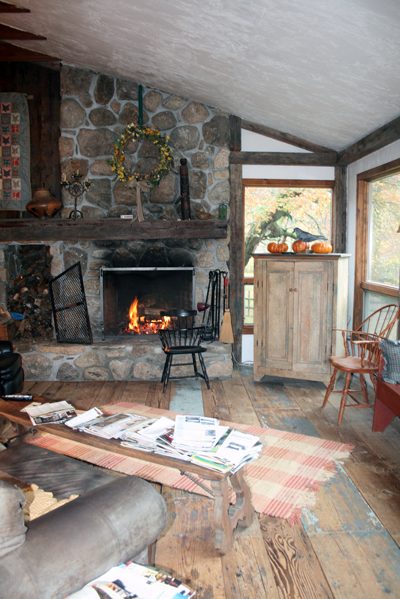 Sit on the couch and read, or pull up a spot on the bench and watch nature's display! The Great Room is a wonderful place to gather 'round and recap the day's ride, share stories from your hike, or tell tales about your cross country skiing adventure that day.
Gourmet Meals Always Served
Grace Note Farm is an extraordinary place at meal times! Whether it's breakfast, lunch, dinner, or even a picnic, Virginia serves meals you'll rave about long after you've returned home.
Step back in time with her cast iron cooking and recipes from Thomas Jefferson's own cookbook. Or have a thoroughly modern gourmet dinner with courses from salad and soup through desserts to die for!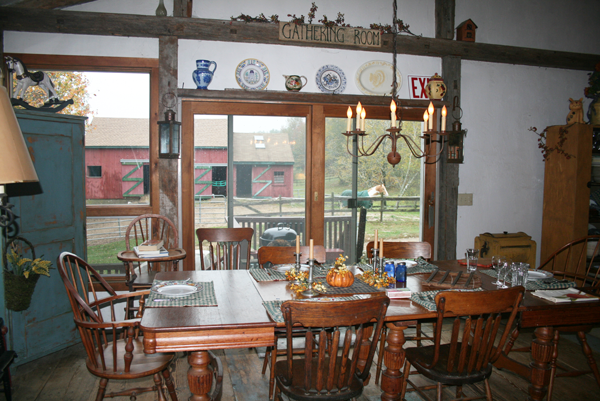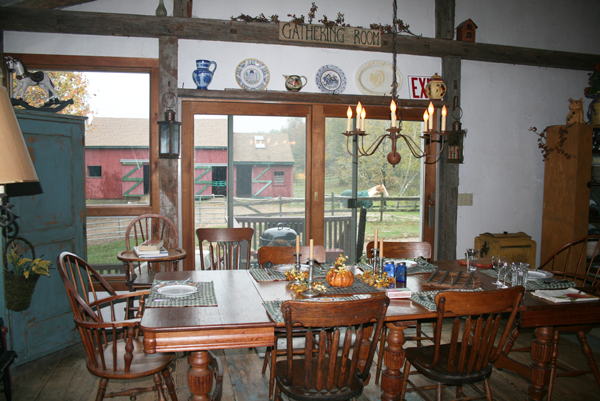 Rates
$100 per night for Bed and Breakfast, $75 per night for 2 or more guests
Cancellation Policy
Should you run into problems with your travel arrangements after sending us a deposit, you are welcome to reschedule your visit for another date. We cannot provide refunds for deposits.