Virginia Sindelar, Artistic Director, David Bernat, Associate Artistic Director
August 8th: Kelly Hollis sings arias from Mozart's Magic Flute, Don Giovanni, Cosi fan tutti, Sammuel Barber's Knoxville, Summer of 1915 and more.
Tickets $40 • Call 401-567-0354 for reservation
Bring your own picnic lunch to enjoy before the concert on the grounds and visit the animals. Tickets are $40 call 401-567-0354 for reservations and information.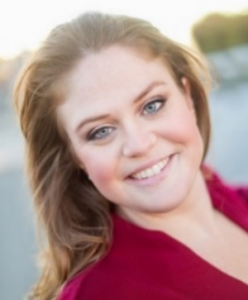 Kelley Hollis is a classically trained soprano known for her interpretations of new and lesser known works. Kelley is featured on the recently released recording of Arnold Rosner's Requiem with the London Philharmonic Orchestra from Toccata Records.  In 2018 she performed a concert at the Prague Castle in the Czech Republic, along with a series of recitals in cities around the country, as a featured artist with the Americké jaro festival.  At home in Boston, Kelley is the singer-in-residence for Juventas New Music Ensemble, a Pierrot-ensemble which performs works by living, emerging composers.
Kelley performs with and serves on the board of Opera on Tap Boston.  In 2019 she sang the role of Rosalinda in MassOpera's critically acclaimed production of Die Fledermaus, and premiered the role of Juana in the Omar Najmi's En el ardiente oscuridad.  Her other opera roles include Mimi in Puccini's La femme boheme, Beth in Adamo's Little Women (Metrowest Opera), Eliza in Muhly's Dark Sisters (Third Eye Theater Ensemble); Florencia Grimaldi in Catan's Florencia en el Amazonas, Donna Anna in Mozart's Don Giovanni, Micaela in Le Tragedie de Carmen, Harper in Eötvös' Angels in America (BU Opera Institute) and Nina in Pasatieri's The Seagull (Opera del West).  
      
Ms. Hollis has performed twice at Boston Symphony Hall: In 2016 she appeared as the First Orphan in The Boston Symphony Orchestra's concert production of Strauss' Der Rosenkavalier alongside Renee Fleming and Susan Graham, and in 2015 she was the soprano soloist for Mahler's 2nd Symphony, performing with the BU Symphony Orchestra. Her most recent concert repertoire includes Vaughan Williams Dona Nobis Pacem, Handel's Messiah, and Faure's Requiem.

In 2014, Ms. Hollis was a finalist for Lyric Opera Chicago's Ryan Opera Center and in 2011 Kelley received an encouragement award at the district level from the Metropolitan Opera National Council.  She received both her Master's and Bachelor's degrees from Northwestern University and is graduate of the Boston University Opera Institute. Kelley is also a graduate of A.W. Dreyfoos School of the Arts.
UPCOMING CONCERTS
September 12 – Yunwen Chen, cello
October 10 – Berit Strong Lute, Aldo Abreu recorders
November 14 – Paulis Pancekauskas, Solo Piano
December 12 – Kelly Hollis, soprano & David Rivera Bozon, tenor
If you are unable to attend but would like to support our concert series please donate :
gracenotefarm@gmail.com to either Venmo or Paypal 
or mail a check to:
Grace Note Farm
969 Jackson Schoolhouse Rd.
Pascoag, RI 02859
True to its Historic Roots
Grace Note Farm, also known as the Benjamin Smith homestead farm c. 1730, is nestled in the northwest corner of Rhode Island adjacent to the George Washington Management area.
Catering to Equestrians
Riders can enjoy over six hours of riding on wide, mostly sandy trails that connect to Connecticut and Massachusetts. Trails wind through a covered bridge, hemlock grove and pass picturesque lakes and streams. You can ride alone on the well marked trails, or join a guide. Over 25 miles are safe for carriages.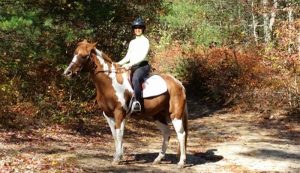 Guests bring their own horses and can stay one or more nights on their own or in groups of up to 8 people. The stalls are airy and there is plenty of turnout in the rolling pastures or corrals surrounding the farm. Grace Note Farm welcomes group rides, and offers breakfast or lunch. The farm hosts parties for horse enthusiasts.
Activities in CT, MA, and RI are Near
Nearby activities include massage therapy for horse and rider, and private or group lessons in the outdoor ring. Mountain biking, hiking, swimming, fishing, canoeing, cross-country skiing are all permitted in the adjacent state park. Enjoy visits to Southwick Zoo (Mendon, Ma); Worcester Art Museum (Worcester, Ma); and the over thirty antique stores in Putnam, CT.
Recommended by the Blackstone Valley Tourism Council
Email: bvtourism@aol.com or call 401-724-2200