June 13 2PM: Quarantined Quartet/Rumba Flamenca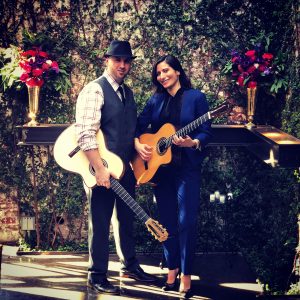 Elysa (mom), Jason (dad), Joseph (11 y.o) & Noah (9 y.o) Hochman are a family that plays a unique brand of guitar fusing Spanish, Classical, and Flamenco . Their  Guitar Duo name is
Jay & Lee Rumba Flamenca
. Their family Guitar Quartet name is the
Quarantined Quartet
. They are the founders of
New York Guitar Academy
 and are among the most sought after Flamenco and Classical Guitarists in New York City. Jay & Lee Hochman were featured on 
The Kelly Clarkson Show
, 
Good Morning America
, 
NBC News
, 
News 12
, 
CBS
, 
SGN
and many more outlets for their unique family band,
Quarantined Quartet
, started in March 2020. 
Their Jay & Lee Guitar Duet
has performed at Lincoln Center, US Open Finals Pre-Game Shows and events for widely recognized organizations, businesses, celebrities and museums. They create a beautiful and powerful atmosphere of exciting world guitar music that include original compositions and unique and great arrangements of Spanish Classical and Nuevo Flamenco guitar pieces.
SUMMER CHAMBER MUSIC FESTIVAL
Tickets $40 • Call 401-567-0354 for reservation
2 PM on July 3 & 4 and July 10 & 11 – Wolf, Schubert, Schuman, Dvorak, Boccherini & More
Program 1: July 3, 2021, 2 PM:  Wolf- Italian Serenade for String Quartet Schubert – String Quintet in C major
Program 2: July 4, 2021, 2 PM:  Schumann – Piano Quartet in E flat Major
Program 3: July 10, 2021, 2 PM:  Dvorak – String Quintet in G major
Program 4: July 11, 2021, 2 PM:  Schubert – Piano Quintet in A major "Trout"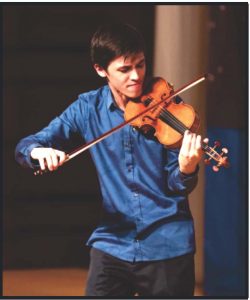 Violinist David Bernat is a C. V Starr Doctoral Fellow at the Juilliard School, where he studies with Joseph Lin. He was recently featured on the BBC Radio 3 program, In Tune, and at WQXR's Greene Space as part of Juilliard's annual ChamberFest.
As soloist, David has performed concertos with the Ft. Dodge Symphony and Waterloo-Cedar Falls Symphony, and is a 3rd Prize winner of the 2020 World Bach Competition hosted by the Boulder Bach Festival and a semi-finalist of the 2018 Hudson Valley String Competition.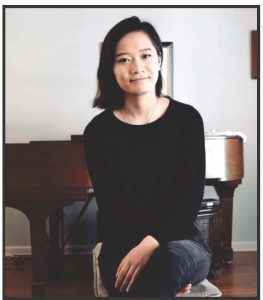 Chinese Pianist Jiarong Li enjoys sharing her passion for music with the community. She has won prizes at competitions including the Oxford Philomusica Piano Festival and Summer Academy Competition, the Distinction Award of the Hong Kong-Asia Piano Open Competition. Jiarong is currently a DMA student at Manhattan School of Music, where she studies with John Forconi. Her former teachers include Pei-Shan Lee, Bruce Brubaker and Xiang Zou. Jiarong is a Si-Yo Artist™.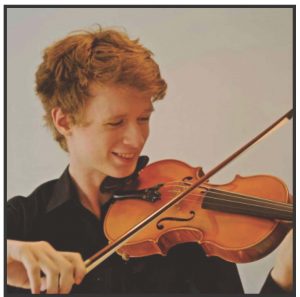 Cameron Chase, currently studies at the Juilliard School with Areta Zhulla and is pursuing a Bachelor's Degree in violin performance. He has attended music festivals such as the International Academy of Music in Italy, Music Mountain Masterclasses in CT, and The Bowdoin International Music Festival in Maine. He has been featured as a soloist in Vieuxtemps Violin Concerto No. 5 with the Norwalk Symphony Orchestra, Vivaldi's Four Seasons with the Bridgeport Symphony and with Christopher Hisey and the American Chamber Orchestra.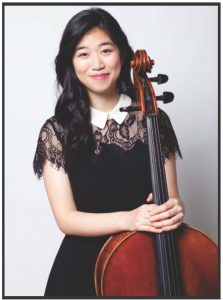 A Washington native, cellist Audrey Chen has performed across the globe, including at Carnegie Hall, the Mariinsky Theatre, Royal Albert Hall, and the Kennedy Center. She has performed as a guest artist with the Boston Chamber Music Society, A Far Cry, the Silk Road Ensemble, the Parker Quartet, and the Borromeo Quartet. Audrey has performed in numerous festivals, has a Bachelor's from Harvard University and Master's in Music from the New England Conservatory, She is now pursuing a Doctorate in Musical arts from the CUNY Graduate Center. Audrey is also the cellist of the New-York based Argus Quartet.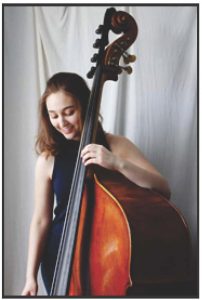 Nina Bernat is the first prize winner at the 2019 International Society of Bassists Solo Competition. She has performed as guest principal of the Israel Philharmonic, the New York Philharmonic, and as a2019 Keston MAX Fellow, she performed with the London Symphony Orchestra at the Barbican Centre. Nina has recently performed with the Jupiter Symphony Chamber Players and as soloist with the Juilliard Chamber Orchestra in Alice Tully Hall as winner of the Juilliard Double Bass Competition. Nina currently studies with Tim Cobb and Rex Surany at the Juilliard School as a proud recipient of the Kovner Fellowship.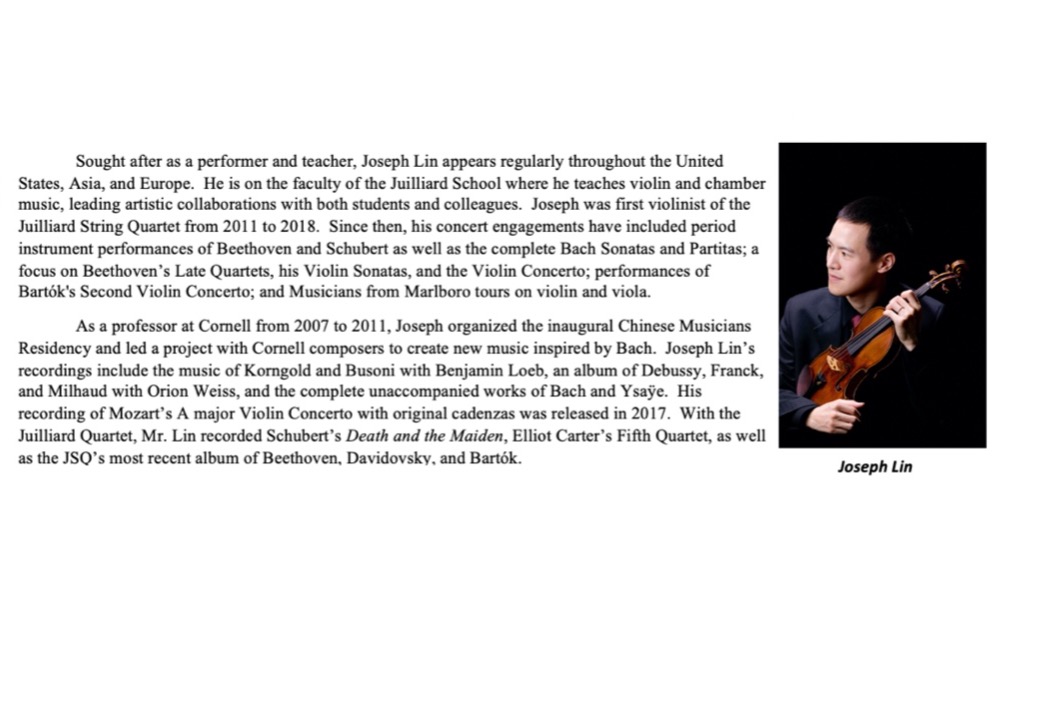 Tickets $40 • Call 401-567-0354 for reservation
Virginia Sindelar, Artistic Director, David Bernat, Associate Artistic Director
True to its Historic Roots
Grace Note Farm, also known as the Benjamin Smith homestead farm c. 1730, is nestled in the northwest corner of Rhode Island adjacent to the George Washington Management area.
Catering to Equestrians
Riders can enjoy over six hours of riding on wide, mostly sandy trails that connect to Connecticut and Massachusetts. Trails wind through a covered bridge, hemlock grove and pass picturesque lakes and streams. You can ride alone on the well marked trails, or join a guide. Over 25 miles are safe for carriages.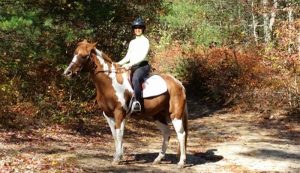 Guests bring their own horses and can stay one or more nights on their own or in groups of up to 8 people. The stalls are airy and there is plenty of turnout in the rolling pastures or corrals surrounding the farm. Grace Note Farm welcomes group rides, and offers breakfast or lunch. The farm hosts parties for horse enthusiasts.
Activities in CT, MA, and RI are Near
Nearby activities include massage therapy for horse and rider, and private or group lessons in the outdoor ring. Mountain biking, hiking, swimming, fishing, canoeing, cross-country skiing are all permitted in the adjacent state park. Enjoy visits to Southwick Zoo (Mendon, Ma); Worcester Art Museum (Worcester, Ma); and the over thirty antique stores in Putnam, CT.
Recommended by the Blackstone Valley Tourism Council
Email: bvtourism@aol.com or call 401-724-2200