"Music at the Farm" Concerts
Milos Bjelica, virtuoso clarinetist & Paulis Pancekauskas, piano
Sunday March 14, 2 PM Tickets are $40
Come hear the music of Mozart, Copland, Poulenc, Bassi, Grgin, Gastavini, Monti and Feldman. These concerts are sponsored by Grace Note Farm and the Blackstone Valley Tourism Council. Tickets are $40, audience size is limited due to Covid, people are asked to wear masks and are seated 6 feet apart.
Please call 401-567-0354 for reservations or email virginiasindelar@gmail.com.
Location: Grace Note Farm 969 Jackson Schoolhouse Rd. Pascoag, RI 02859
"Milos' playing is full of passion, perfection and has fantastic audience appeal- he's a true virtuoso" – Virginia Sindelar
A native of Serbia, Milos Bjelica is a Boston based clarinetist and educator, passionate about drawing audiences deeper into the art of music. His work as a soloist, Chamber musician and orchestral player has taken him to many cities across Europe and the United states. He has performed in venues such as Berlin Philharmonic Hall, Kolarac Hall in Belgrade, Music Academy in Katowice, Selmer Show Room and Pompidou Square in Paris, and Pickman Hall in Boston. Dedicated to making classical, jazz, world and Serbian music available to wider audiences, Milos also steps out of the concert halls and plays in unconventional venues such as public parks, metro stations, and large city squares across the USA and Europe. He is the recipient of numerous awards at national and international competitions including Concerto and Honors competition at Longy School of Music (2017) and the Harold Wright Merit Award in Boston (2016).
As a founding member of the Nevski Clarinet Quartet, Milos pushed the boundaries of the traditional classical music concert format, introducing elements of theater in dance in their performances all across Europe.
Nevski Clarinet Quartet was one of the finalists of Serbia Got Talent show in 2013 and it performed in festivals across Europe including the European Clarinet Festival in Hungary, in the Bemus Festival in Serbia, the German-Nordic Youth Philharmonic in Germany, Fourth European Clarinet Congress in Poland, the ICA Clarinet Festival Assisi in Italy, and Clarinet Festival in Montenegro.
Innovation has been at the core of Milos' teaching as well. In 2012, he was named the 'Best Pedagogue of the Year' by the Association of Music and Ballet Pedagogues of Serbia and he regularly leads music summer camps and organizes as well as performs at charitable events. In 2013, he formed Synergy, a chamber orchestra based in Serbia, which brings together young professional musicians who desire to perform classical music for children. Now in Boston Milos is committed to expanding the role of music in the community, and to this end has been working with children with disabilities as well as playing in hospitals as part of the Music as a Healing Art Program at the Longy School of Music at Bard College.
Milos holds Masters degree from the Longy School of Music of Bard College, as well as a BA from the University of Belgrade. Milos is currently pursuing his Artist Diploma from the Longy School of Music and throughout his career, he has studied with distinguished professors including Ante Grgin, Jonathan Cohler, Ljubisa Jovanovic, Wenzel Fuchs, Gabor Varga, Frank Cohen, Yuan Yuan, Philippe Cuper, Mate Bekavac, and Paul Mayer. He teaches at the Dana Hall Music School at Wellesley, the Maestro Musicians Academy, and the Kometa Serbian children's program.
Artists in Residence:
David Bernat, violin
David Rivera Bozon, tenor
Leona Cheung, piano
Jiarong Li, piano
Victor Main, guitar/composer
David Rivera Bozon is a Columbian tenor. He has sung opera roles in Spain, France, Columbia, South America and the U. S. Mr. Rivera Bozon awards include finalist in the Talents of the World Voice Competition, NY and the Bogota Philharmonic Orchestra and first prize in the Rhode Island's Civic Chorale and Orchestra Competition and New England Conservatory's John Moriarty Presidential Scholarship in Boston. Since his last appearance at Grace Note Farm, he has performed major roles at the Central City Opera, NEC Opera, High Street Concert Series in Boston, Monadnock Chorus in Peterborough, the Boston Public Library and had a debut in "postcard" by Domenic Argento.
Victor Main is an award-winning classical guitarist, composer and educator based out of Cranston Rhode Island. Victor is the guitarist in residence at Pumphouse Music Works in Peace Dale Rhode Island. Victor is also the president of the nonprofit organization the Rhode Island Guitar Guild. The Rhode Island Guitar Guild presents concerts and masterclasses of international soloists and ensembles in addition to leading educational outreach programs for aspiring musicians.
True to its Historic Roots
Grace Note Farm, also known as the Benjamin Smith homestead farm c. 1730, is nestled in the northwest corner of Rhode Island adjacent to the George Washington Management area.
Catering to Equestrians
Riders can enjoy over six hours of riding on wide, mostly sandy trails that connect to Connecticut and Massachusetts. Trails wind through a covered bridge, hemlock grove and pass picturesque lakes and streams. You can ride alone on the well marked trails, or join a guide. Over 25 miles are safe for carriages.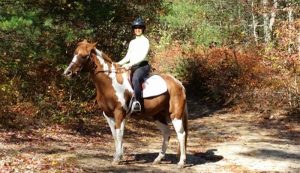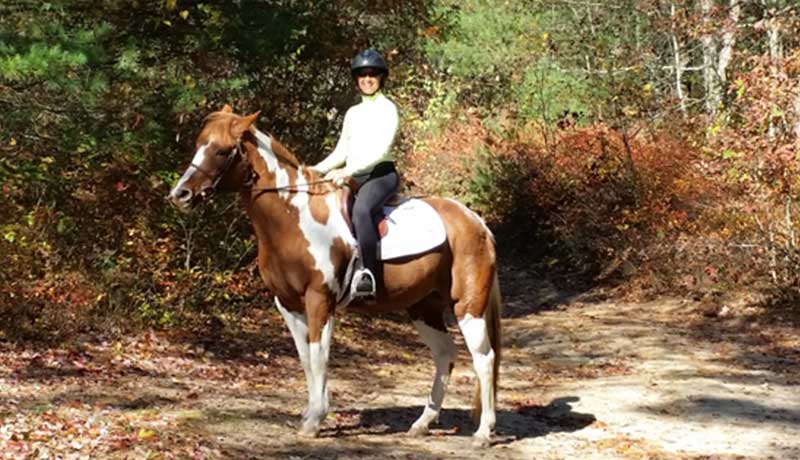 Guests bring their own horses and can stay one or more nights on their own or in groups of up to 8 people. The stalls are airy and there is plenty of turnout in the rolling pastures or corrals surrounding the farm. Grace Note Farm welcomes group rides, and offers breakfast or lunch. The farm hosts parties for horse enthusiasts.
Activities in CT, MA, and RI are Near
Nearby activities include massage therapy for horse and rider, and private or group lessons in the outdoor ring. Mountain biking, hiking, swimming, fishing, canoeing, cross-country skiing are all permitted in the adjacent state park. Enjoy visits to Southwick Zoo (Mendon, Ma); Worcester Art Museum (Worcester, Ma); and the over thirty antique stores in Putnam, CT.
Recommended by the Blackstone Valley Tourism Council
Email: bvtourism@aol.com or call 401-724-2200