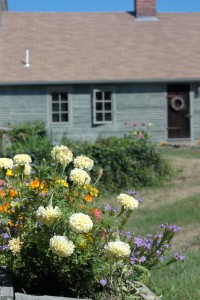 New Concert Series! "Music at the Farm"
The Burrillville Land Trust and the Blackstone Valley Tourism Council are joining with Grace Note Farm to continue our indoor concert series at the Farm featuring internationally recognized artists. Come and enjoy the unique and exciting music and give the gift of music to someone you care about.
Our 2020 Concert Series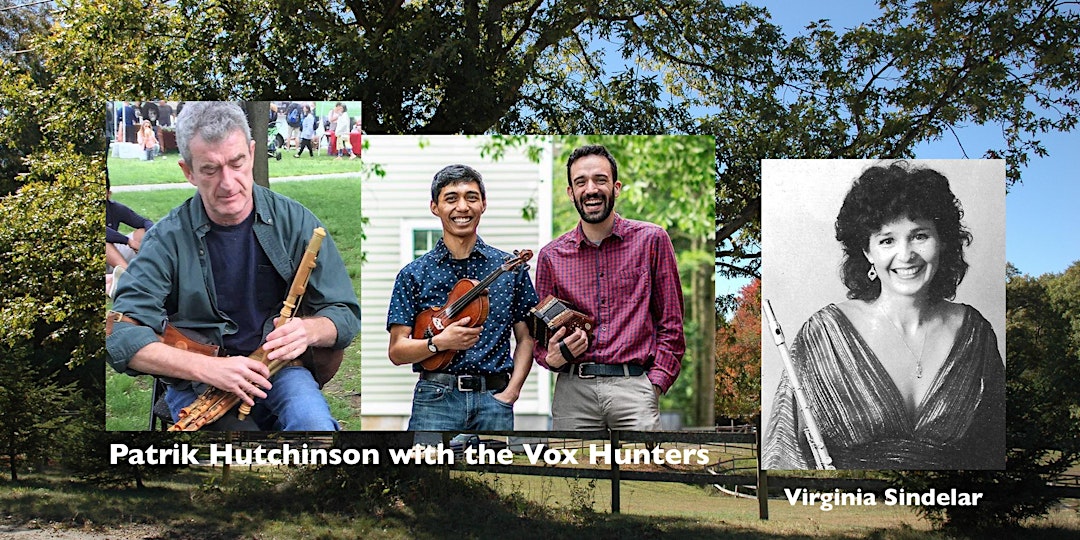 April 11th – Earth Day Celebration – Pattrick Hutchinson with the Vox Hunters
Patrick Hutchinson is an internationally recognized performer and teacher of the Irish Uilleann pipes. Armand Aromin and Benedict Gagliardi are seekers and singers of old songs, cultivators of local music, and chronic multi-instrumentalists. They are touted as strong tradition-bearers in their generation, and their genuine affinity for the music is evident in the emotion they draw from it. With a pair of oft-harmonizing voices tastefully garnished with fiddle, free-reeds, and tenor guitar, The Vox Hunters offer an all-natural connection to the living tradition of folk music. Their three mantras are: "Sing Local", "Sing Often", and "Roger Williams for President". This is the fiftieth anniversary of Earth Day. Celebrate the wonders of the natural world with us. Get Tickets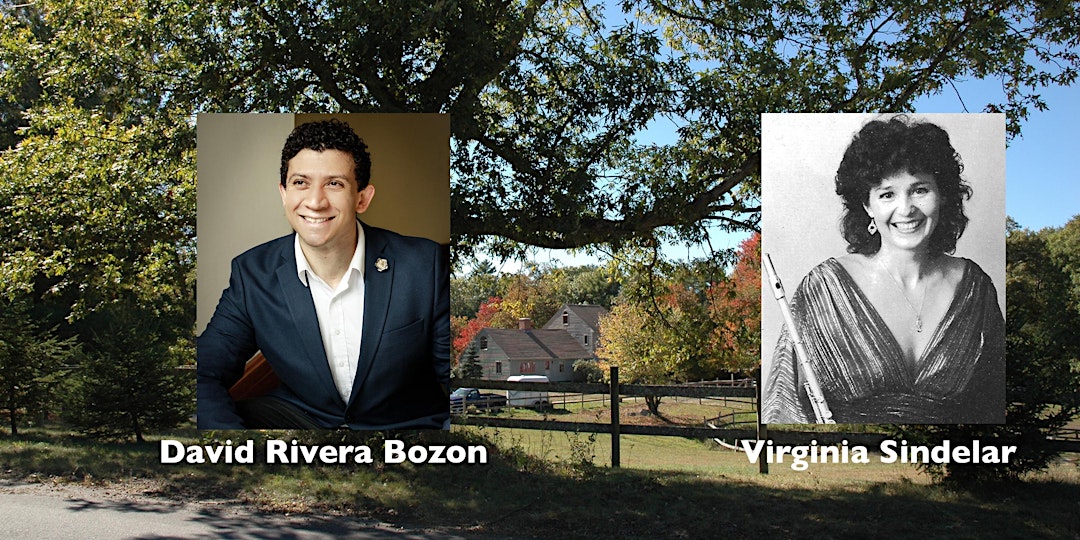 May 10th – The Tenor We Fell in Love With
Columbian tenor David Rivera Bozon and pianist Leona Cheung will serenade guests with Opera, Broadway and Newpolitan Art Songs. He has sung opera roles in Spain, France, Columbia, South America and the U. S. Mr. Rivera Bozon awards include finalist in the Talents of the World Voice Competition, NY and the Bogota Philharmonic Orchestra and first prize in the Rhode Island's Civic Chorale and Orchestra Competition and New England Conservatory's John Moriarty Presidential Scholarship in Boston. Since his last appearance at Grace Note Farm, he has performed major roles at the Central City Opera, NEC Opera, High Street Concert Series in Boston, Monadnock Chorus in Peterborough, the Boston Public Library and had a debut in "postcard" by Domenic Argento.
Pianist Leona Cheung, will collaborate with Bozon. Leona is a native of Hong Kong, has a M.M. in collaborative piano from NEC, and a B.M. in Piano Performance with honors from the Hong Kong Baptist University. As a specialist in vocal repertoire, she has participated in numerous master classes the Summer Program Songfest in Los Angeles, Cooperative operatic coach/accompanying at the Westminster Choir College, England and The Toronto Summer Music Festival as fellow. Ms. Cheung has recorded with Cantoria Hong Kong and was featured on the website Half Moon Rising and Edition Peter CD. This is Leona's third appearance at Music at the Farm concert series. Get Tickets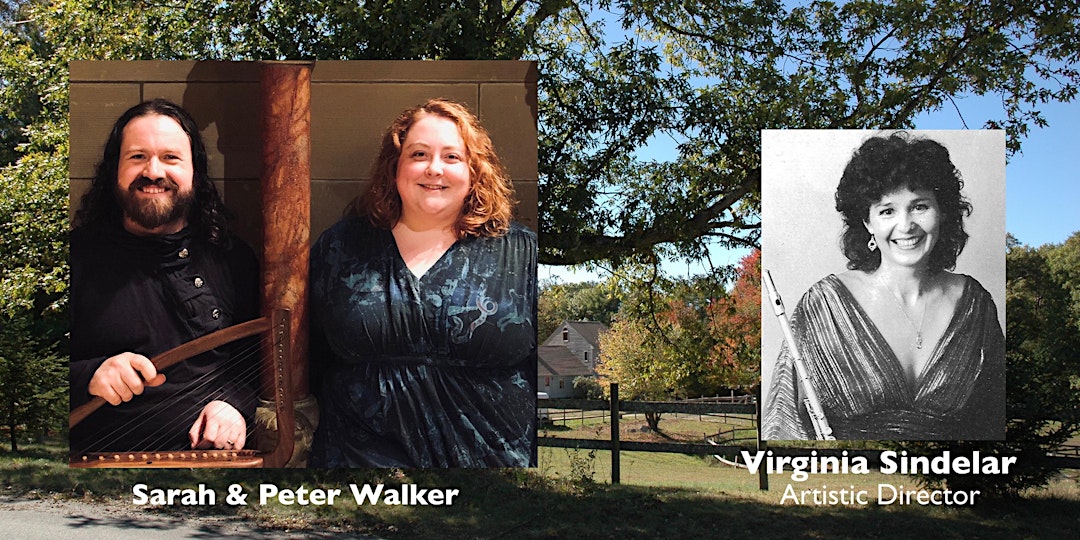 Sunday, June 14 – An historic Norse drama with ancient song and instruments
The Saga of Ragnar Loðbrok and Other Tales
Sarah Walker – storyteller, song, percussion & Peter Walker – song, tagelharpa, lyre, kantele, woodwinds. A unique and richly varied musical program explores the rich lore of the medieval Norse world. Sweeping sagas tell the tales of legendary viking, Ragnar Loðbrok. Ancient texts bring to life the mythical gods and giants of the Eddas and Leif Eriksson's discovery of the New World. Music is drawn from medieval and traditional sources, and performed on a variety of instruments including Swedish bagpipe, Norwegian medieval lyre, overtone flute, tagelharpa, and kantele.  Get Tickets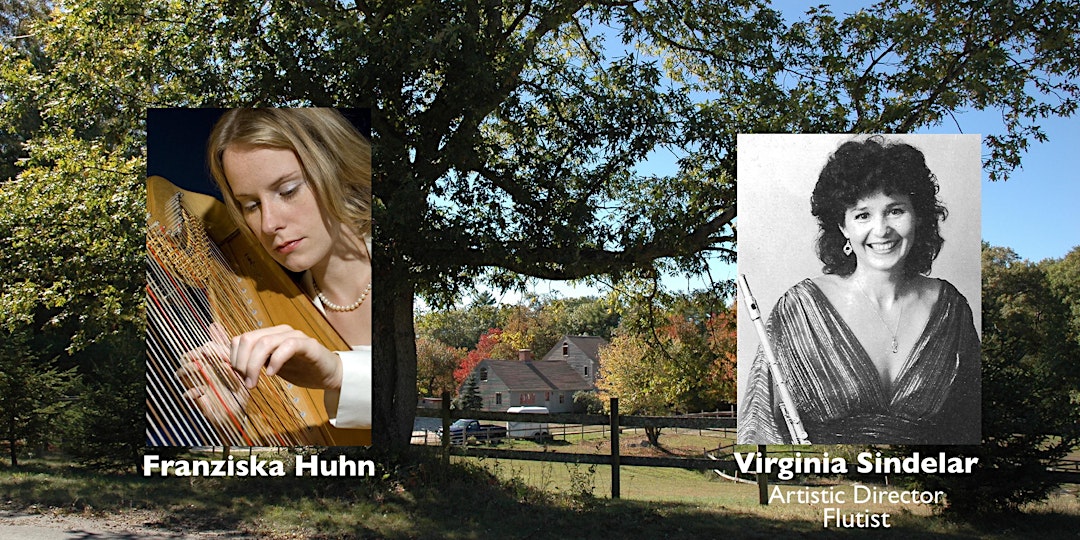 Sunday, July 12 – Heavenly Melodies – International Artists Virginia Sindelar, flute and harpist Franziska Huhn (Germany)
The two will perform works by Faure, Vaughan Williams, Debussy, Bizet, Persichetti and Wen-Chung.  Get Tickets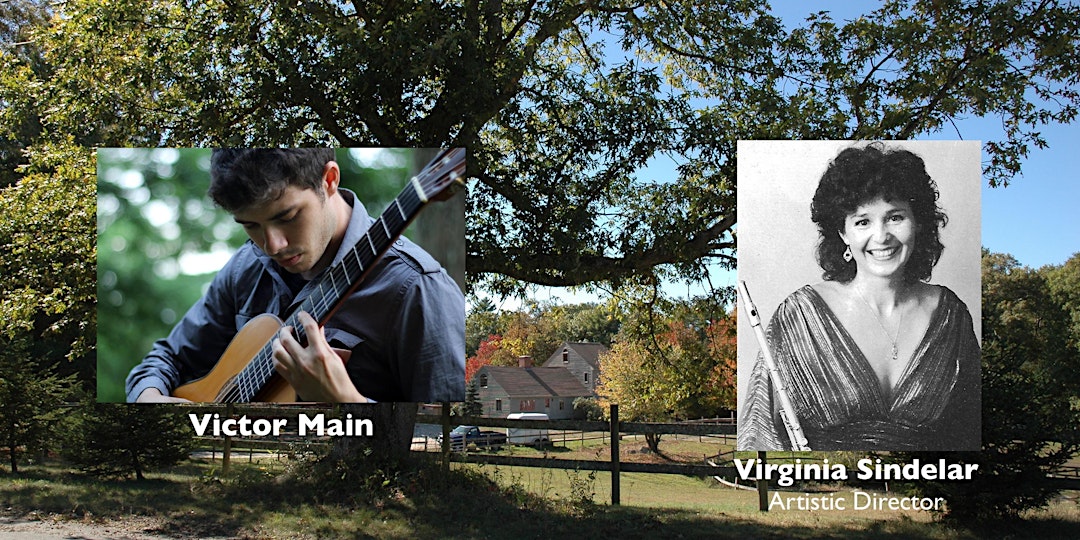 Sunday, August 9 – Magical Guitar with Victor Main
Victor performs several of his own works as well as works by Fransisco Tarrega and Leo Brouwer.
Victor Main is an award-winning classical guitarist, composer and educator based out of Cranston Rhode Island. Victor is the guitarist in residence at Pumphouse Music Works in Peace Dale Rhode Island. Victor is also the president of the nonprofit organization the Rhode Island Guitar Guild. The Rhode Island Guitar Guild presents concerts and masterclasses of international soloists and ensembles in addition to leading educational outreach programs for aspiring musicians. Get Tickets
True to its Historic Roots
Grace Note Farm, also known as the Benjamin Smith homestead farm c. 1730, is nestled in the northwest corner of Rhode Island adjacent to the George Washington Management area.
Catering to Equestrians
Riders can enjoy over six hours of riding on wide, mostly sandy trails that connect to Connecticut and Massachusetts. Trails wind through a covered bridge, hemlock grove and pass picturesque lakes and streams. You can ride alone on the well marked trails, or join a guide. Over 25 miles are safe for carriages.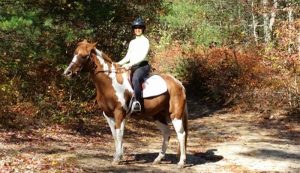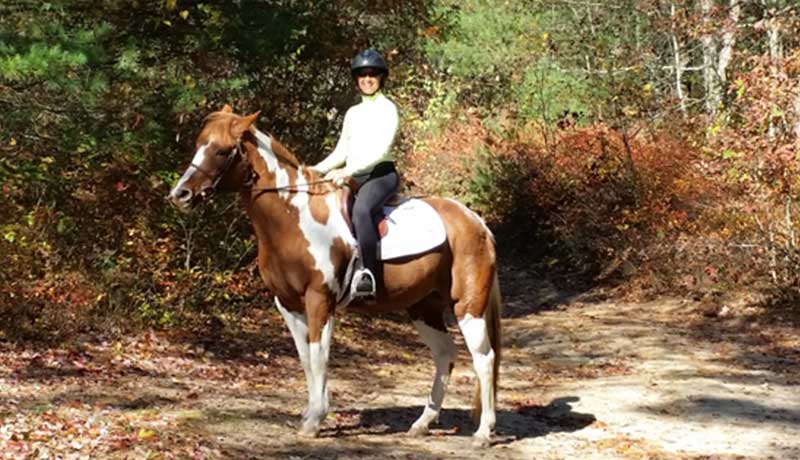 Guests bring their own horses and can stay one or more nights on their own or in groups of up to 8 people. The stalls are airy and there is plenty of turnout in the rolling pastures or corrals surrounding the farm. Grace Note Farm welcomes group rides, and offers breakfast or lunch. The farm hosts parties for horse enthusiasts.
Activities in CT, MA, and RI are Near
Nearby activities include massage therapy for horse and rider, and private or group lessons in the outdoor ring. Mountain biking, hiking, swimming, fishing, canoeing, cross-country skiing are all permitted in the adjacent state park. Enjoy visits to Southwick Zoo (Mendon, Ma); Worcester Art Museum (Worcester, Ma); and the over thirty antique stores in Putnam, CT.
Recommended by the Blackstone Valley Tourism Council
Email: bvtourism@aol.com or call 401-724-2200